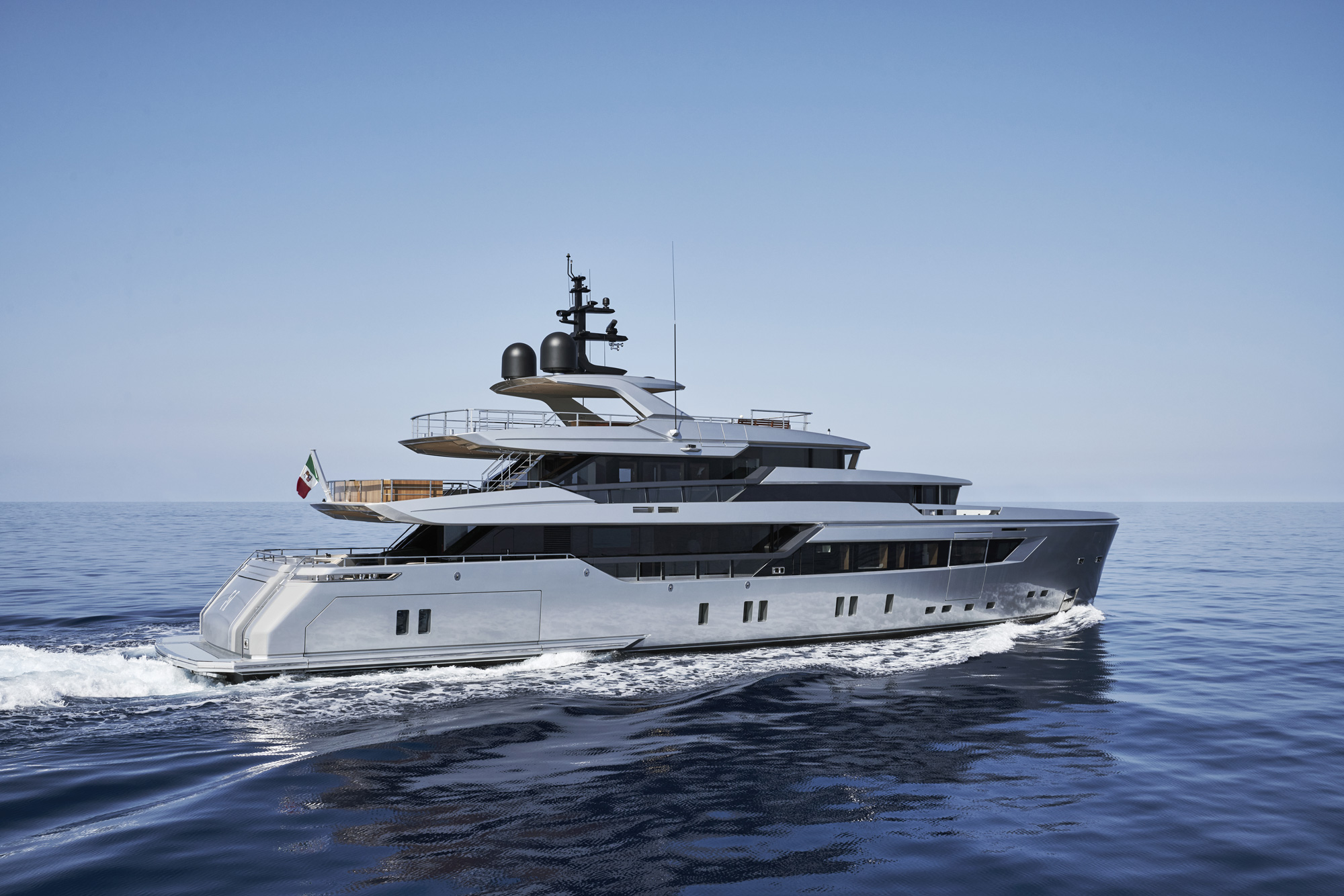 44Alloy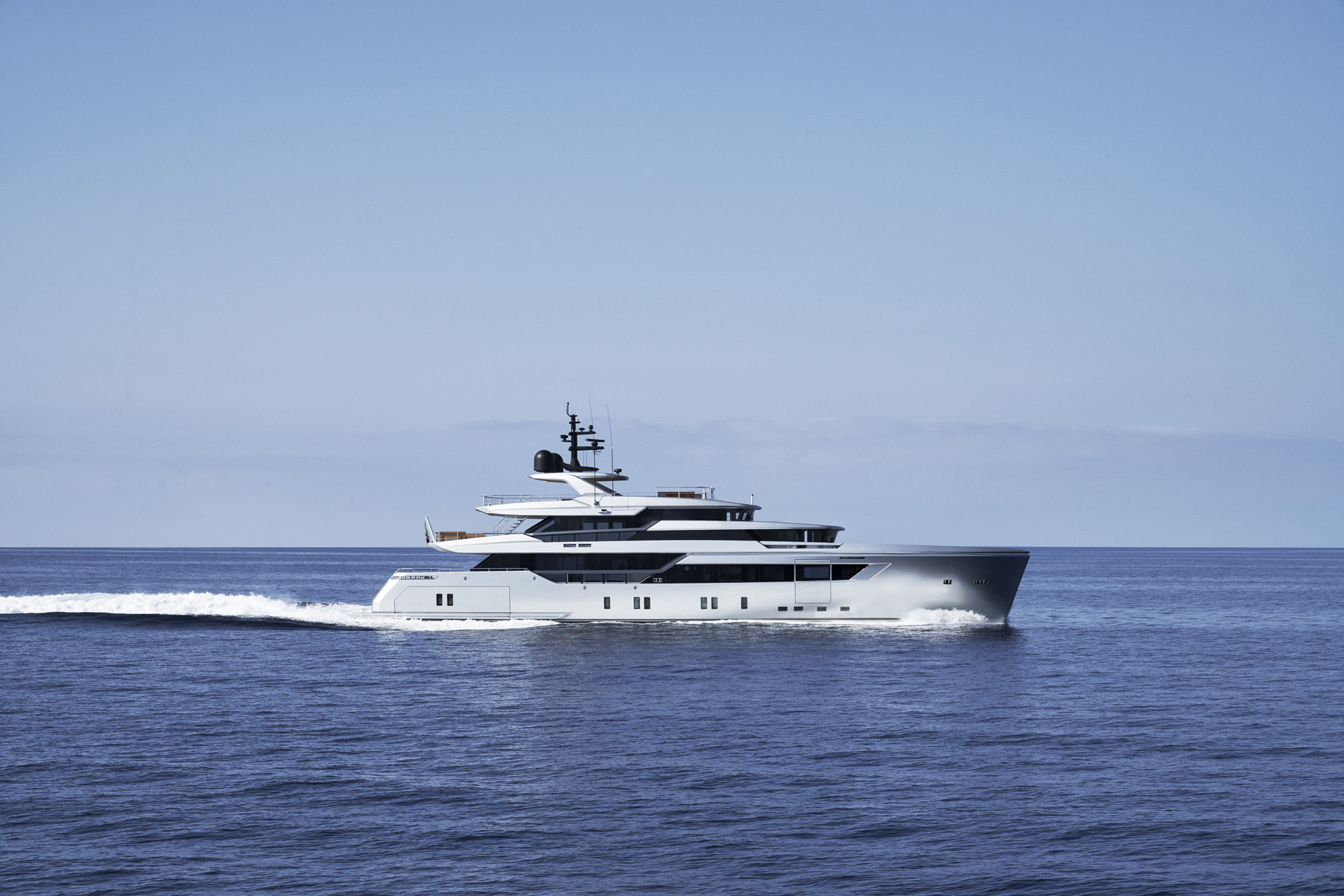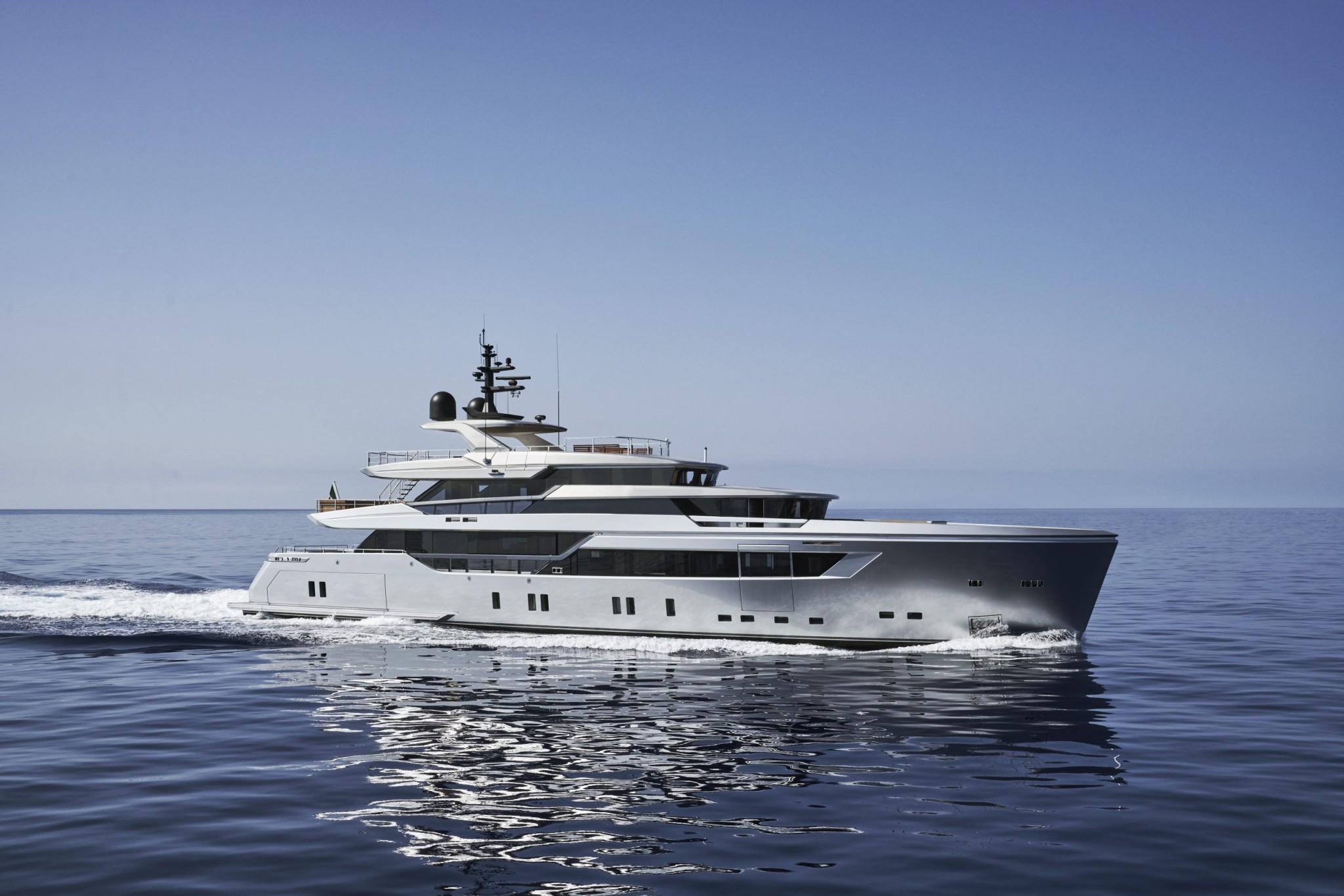 Sanlorenzo delivers the second 44 Alloy yacht
The aluminium 44-meter sets sail: the second of 5 units already sold
Sanlorenzo channels the best of its experience, craftsmanship and innovation into the creation of Superyachts, a category that offers yachtsmen the most authentic sense of seagoing adventure, with large and variegated on-board spaces and technologies of the latest generation for outstanding range and independence.
At the shipyard in La Spezia, with an impressive production site of over 50,000 sqm, entirely set aside for the design and construction of metal boats from 42 to 70 meters in length, the Sanlorenzo Superyacht division continues to grow, with the delivery of the second unit of the new 44 Alloy: a fast-displacement model, 44.5 meters long, entirely in aluminium, that takes the concept of livability to new heights thanks to an unprecedented layout and maximum harmony between the interiors and outdoor zones.
The fulcrum of the project is the owner's cabin conceived as a private apartment of 154 sqm, divided into three levels with indoor and outdoor areas, a solution never seen before on a superyacht of this size.
As a conceptual update of the prize-winning 40Alloy, the new model provides surprising spaces for the yachtsman and his guests, such as the large beach club that opens on three sides for total connection with the sea, while the foredeck, with its open area, offers a wide range of usage possibilities.
A completely new project developed by the Sanlorenzo team, which has entrusted the design of the external lines and the concept development to the creativity of the studio Zuccon International Project, headed by Bernardo Zuccon, with a completely original layout unlike any other existing on the market for a yacht of this size.
The design prowess of the Sanlorenzo team and Bernardo Zuccon has enabled them to invent, design and produce a yacht with three decks and 480 GRT, with an extremely streamlined profile, offering solutions comparable to large megayachts at the same time, such as the owner's suite on three levels.
The Superyacht shipyard in La Spezia now has 20 metal units under construction, including five in the 44 Alloy series. In recent months the division has delivered four Superyachts, a 52 meters, an Explorer of 47 meters and two 44 meters units, which with the two upcoming launches and the delivery of the 62 meters prior to the end of 2020 bear witness to the outstanding results achieved.
Sanlorenzo continues its unstoppable progress, demonstrating once again that nautical design is a live, creative world, versatile and constantly evolving, capable of generating unexpected proposals by focusing on the highest quality of life on board.
MAIN TECHNICAL SPECIFICATIONS
Model 44Alloy
Overall length 44.5 meters
Width 9 meters
Gross tonnage 480 GT
Hull and superstructure: Aluminium
Maximum speed: 21 knots