New Models for 2022 Unveiled
Sanlorenzo has announced two new yachts to be unveiled at this year's September boat shows: the semi-displacement SD90/s and the sport yacht SP110.
SD90
The entry-level model of Sanlorenzo's revamped semi-displacement range, the SD90/s is the third chapter in a success story that began with the SD96 and SD118. With this new configuration, Sanlorenzo introduces a series of innovative features conceived from ongoing stylistic and technological research, including hybrid propulsion.
The SD90/s represents a greener proposition thanks to materials from alternative sources and a "sustainable hybrid" propulsion system developed in collaboration with Siemens. Zuccon International Project designed the SD90's exterior lines, and Patricia Urquiola designed the interior.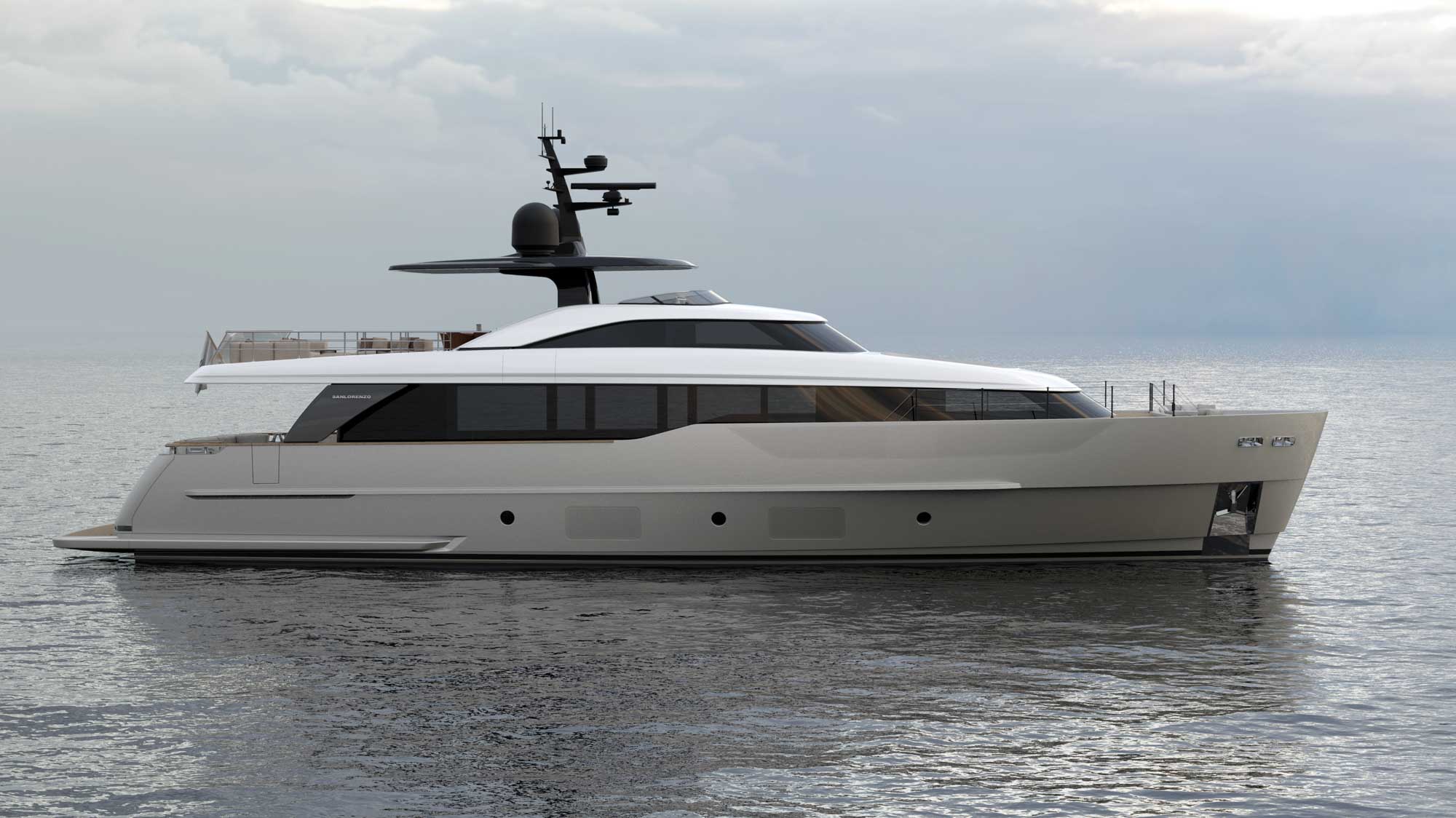 SP110
As a result of thorough research, and development of low environmental impact technologies, without overlooking the importance of the yacht's driving experience, Sanlorenzo has designed the new SP110 model. This advanced, progressive, and revolutionary yacht opens up a new division in the yachting sector, combining environmental awareness with unique comfort and unparalleled performance.
Sanlorenzo's SP110 project aims to write a new success story and position the yard within the sports yachts world with a concept that breaks the mould. The SP110 represents a technological platform that combines innovation and sustainability with a design that maximises comfort.
This project was made possible by a collaboration between Sanlorenzo's product development manager, Tilli Antonelli, and highly skilled industry professionals: Bernardo Zuccon for the exteriors, Marco Arnaboldi for the hull design, and Piero Lissoni for the interiors.